Since my plans for BEA fell through this year, I decided to participate in Armchair BEA again this year.
I had a blast last year, met several new bloggers, and hope to do the same this year, so here comes the fun!!
I'm Angela, and I run this blog, Reading Angel.
I spend more money on books than I do on food, my favorite color is clear, and I trip over my own feet.
I will wear a hoodie all year, even when it's freezing, (summer it just goes on in the evenings).
It has to be at least 4 sizes to large because I want it to swallow me.
So, that's where you'll find me today, on my back porch, with a book, swallowed by a hoodie ;)
I review YA books of all types, contemp, paranormal, anything and everything YA. I love it all!
I also do interviews, blog tours, guest posts, memes, and giveaways.
I host a bi-weekly giveaway called
"
Help Me Pick
"
that is running right now if you want to enter!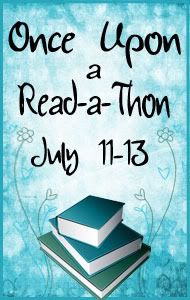 I'm a 25 year old mom and wife. I will finally be starting college in the fall for my business degree and I'm hoping to open a bookstore after that! Wish me luck!!!
If you want to know anything else, just ask!!
I can't wait to get to know all of you and your blogs, so leave me a link if you stop by!!