Reading level:
Ages 13 and up
Paperback:
288 pages
Publisher:
HarperTeen (April 24, 2012)
ISBN-10:
0062003321
ISBN-13:
978-0062003324
Received From: Publisher in exchange for an honest review
Series: Hartley Featherstone #2
5 Butterflies
Synopsis:
Twittercide: the killing of one human being by another while the victim is in the act of tweeting.
Call me crazy, but I figured writing for the Herbert Hoover High Homepage would be a pretty sweet gig. Pad the resume for college applications, get a first look at the gossip column, spend some time ogling the paper's brooding bad-boy editor, Chase Erikson. But on my first big story, things went . . . a little south. What should have been a normal interview with Sydney Sanders turned into me discovering the homecoming queen–hopeful dead in her pool. Electrocuted while Tweeting. Now, in addition to developing a reputation as HHH's resident body finder, I'm stuck trying to prove that Sydney's death wasn't suicide.
I'm starting to long for the days when my biggest worry was whether the cafeteria was serving pizza sticks or Tuesday Tacos. . . .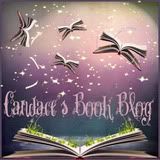 Since I had not read book one in this series Deadly Cool, I offered this book to the lovely Candace, at Candace's Book Blog to guest review and she was happy to accept! You can read Candace's review for Deadly Cool HERE!
Candace's Thoughts:
Social Suicide ended up being even better then Deadly Cool. While the mystery was fantastic in both books and Hartley is a fabulous character that really stands out, I loved both even more in this second installment of this fabulous series by Gemma Halliday.
Hartley made some stupid choices in the first book and while this didn't ruin the book for me it definitely had me shaking my head. I mean seriously, a murderer is out there, use your freakingbrain! In Social Suicide I think Hartley has decided to use that brain of hers just a bit more fully. While there was one case that had me chiding her decision making, it wasn't nearly as bad as the chiding I gave in book one. And it was only one time. That one instance was really the only issue I had with this book at all and Hartley in particular. For the most part she is absolutely amazing as a character. Her inner voice sends me into serious fits of giggles and her friend Sam may send those giggles into overdrive as she's equally amusing, if not more so.
The mystery in this book was great. I really loved how it played out and though I figured out the killer before he/she was revealed it was only right before. Although I think I may have suspected this person earlier in the book... I can't remember. I do know that I loved how it all went.
Hartley and Chase... In book one I seriously dug these two and in book two it was the same. This is one case of no insta-love whatsoever. We have to sort of work for this relationship because all we get is these intense vibes between the two and the interaction between them betrays their feelings but they are not going to allow themselves to fall into a relationship easily.
I honestly loved this book so much and couldn't recommend this series any more highly. Hartley is the modern Nancy Drew and I'm eager to read much more about this news writing detective.
Thanks for stopping by Candace, and for the great review!! I can't wait to start this series! :)